Amihan joins call to free lumad teacher in Butuan City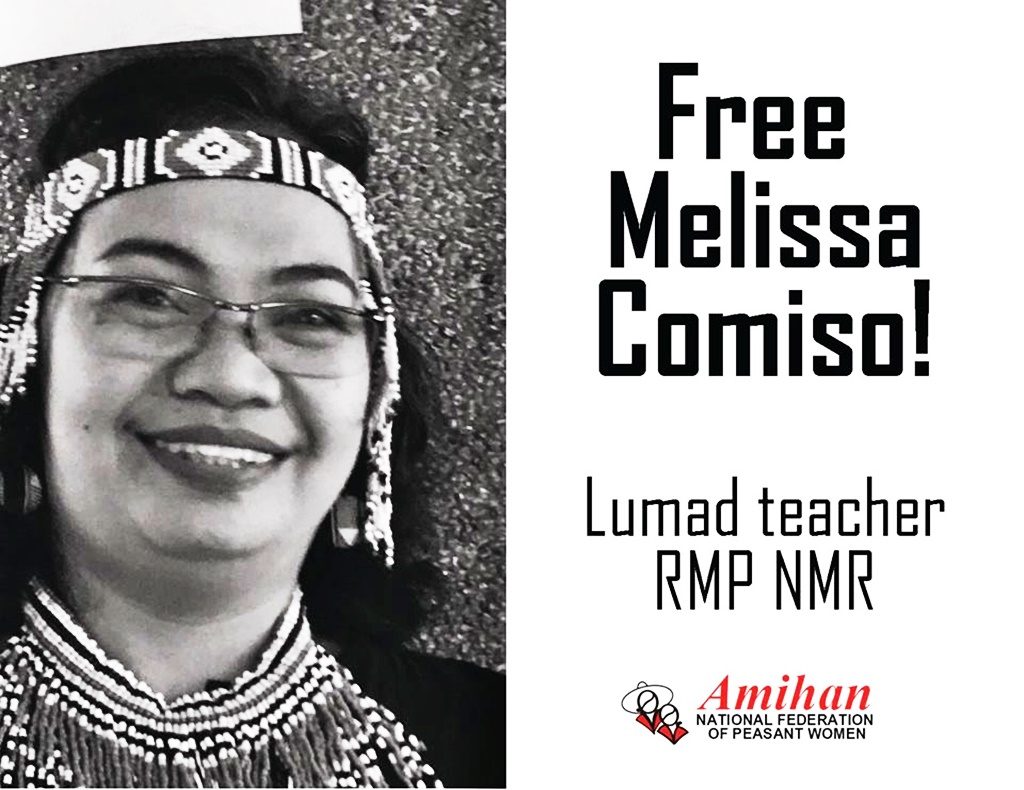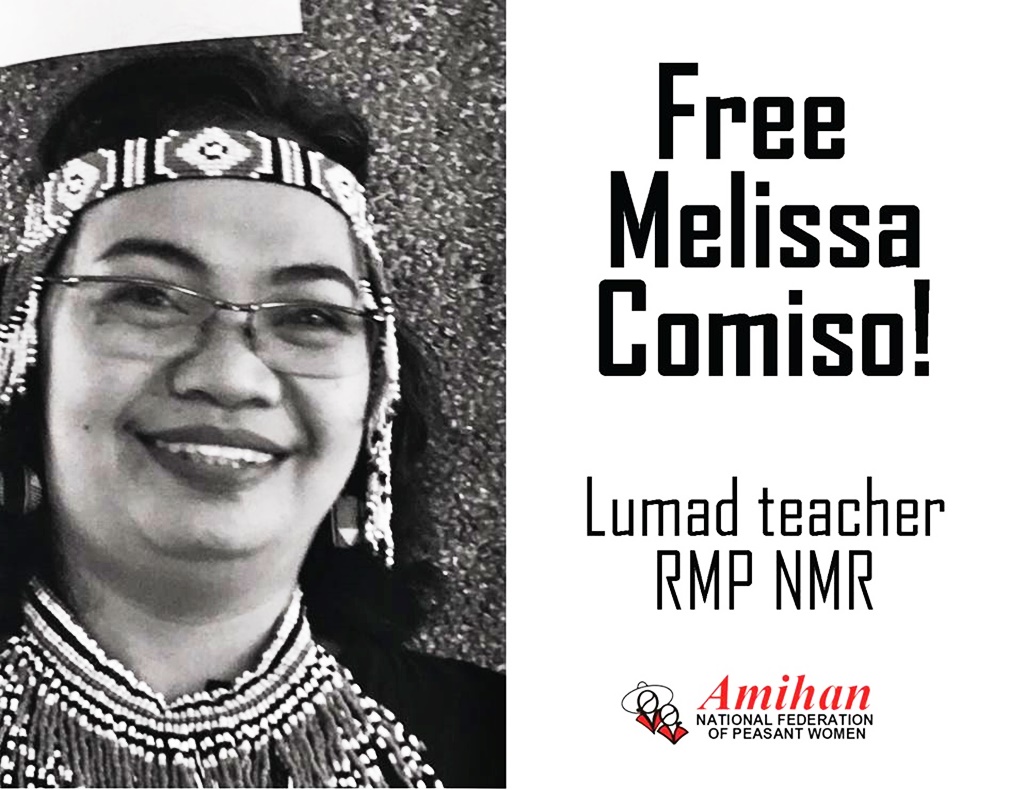 Quezon City, Philippines – Amihan or the National Federation of Peasant Women condemned the dubious arrest and detention of Melissa Comiso, a lumad teacher and head of the Rural Missionaries of the Philippines (RMP) – Northern Mindanao Sub-Region's Literacy and Numeracy Program, last October 10 by members of the CIDG in Butuan City. Comiso is currently incarcerated at the police Criminal Investigation and Detection Group (CIDG) office in the said city. Reports from RMP-NMR said that the aside from Comiso, other Lumad teachers were arrested.
"We join the people's demand to immediately release teacher Melissa and other lumad teachers. This is an all-out attack against RMP-NMR, lumad initiative for education and the lumad youth's right to education by the Duterte regime that is carrying a whole-of-nation approach against counter-insurgency, implicating legal and democratic activists, and even religious groups," Amihan National Chairperson Zenaida Soriano said in a press statement.
To date, RMP-NMR is still in the process of identifying the other arrested lumad teachers. The group said that the victim is an addition to the peasant women who are imprisoned by the Duterte regime, that included Adelaida "Nanay Ede" Macusang, Marivic Colita, Mylene Colita, Azucena Garubat, Corazon Javier, Armogea Caballero, Margie Baylosis, Merline Abraham, Rea Casuyon and others. They were targeted as reprisals for being members of activist groups and assertion of rights to land and livelihood.
RMP-NMR reported that prior the dubious arrest, she fell victim to sustained red-tagging campaign or being a supporter of the New People's Army (NPA), received death threats, subjected to surveillance and was posted on black propaganda materials. These attacks generated threats to her life, driving her to seek refuge elsewhere.
"This is clearly political persecution and systematic attacks against poor peasant women, activists and advocates," Soriano slammed.
Amihan calls for the immediate freedom of Melissa Cosimo and other lumad teachers, and urge for people's support.
"The people must hold the Duterte regime accountable for its tyranny and crimes against the people. We urge the people to uphold human rights, democracy and social justice in the country," she ended. ###
Please follow and like us: