Manila, Philippines – The Amihan National Federation of Peasant Women joined the multi-sectoral protest at Mendiola dubbed as #StopTheKillings #WakasanNa against Duterte's tyrannical rule. During the march, the group carried portraits of peasant women who were killed under Duterte's "Total War Policy" in the countryside. The group called for justice for peasant women activists Nora Apique, Lucresia Tasic, Adelaida Macusang, Jennifer Tonag, Chai Evangelista, Leonila Pesadilla, Beverly Geronimo and others.
"We still grieve and call for justice for the forty-four peasant women and other undocumented victims killed under Duterte. We don't want other peasant women victims or nanays, lolas, and ates targeted for asserting their rights to land and livelihood. The call for #WakasanNa is a must and a legitimate call to end Duterte's atrocities to the Filipino people. The peasant women movement should not bow down and hold him and his state forces accountable for its continuing abuses," Zenaida Soriano, Amihan Nat'l Chairperson said.
Amihan said in a statement that their #DefendPeasantWomen campaign exposes Duterte's outright attack on peasant women including extra-judicial killing (EJK), illegal arrest and detention, red-tagging, fake/forced surrenders, filing of trumped-up charges, and others. The group documented 64 peasant women political prisoners filed with non-bailable charges.
At present, constant red-tagging, threat, harassment, intimidation, and forced surrender were faced by Amihan leaders and members in Cagayan, Isabela and Bohol provinces. Likewise,
the AMLC is accusing Amihan, together with eight other organizations for financing the activities of the New People's Army in the Northern Mindanao region, all based on allegations of surrenderee witnesses.
Under Duterte, rampant militarization continues threatening the lives and livelihood of peasant families . Amihan calls for immediate pull-out of military camps and cessation of abuses perpetrated by the Armed Forces of the Philippines (AFP), the Philippine National Police (PNP), and related armed groups in the communities of farmers and peasant women families.
"For the peasant women, the basis for Duterte's ouster is enough. He should be urgently removed from his post, as he is wasting away billions of pesos of taxpayers' money for useless military programs and operations," Soriano added.
Lastly, Amihan called on peasant women in the country to unite and assert their land rights, as well, struggle against Duterte's fascist rule.
"We urge them to join the call to oust Duterte, to save the country from destruction brought about by this madman," Soriano ended.###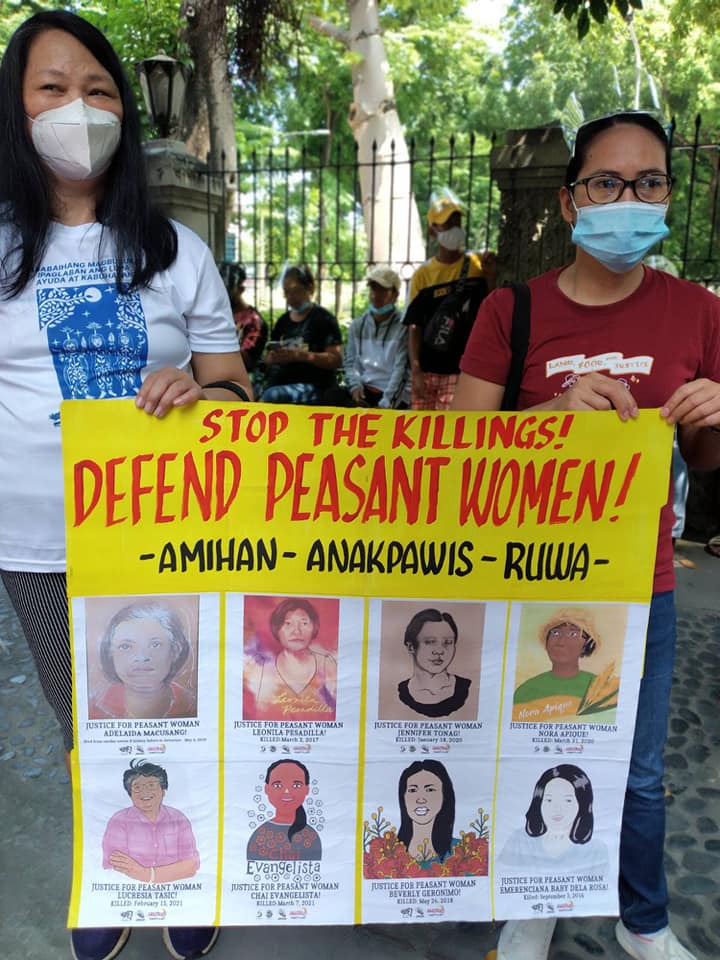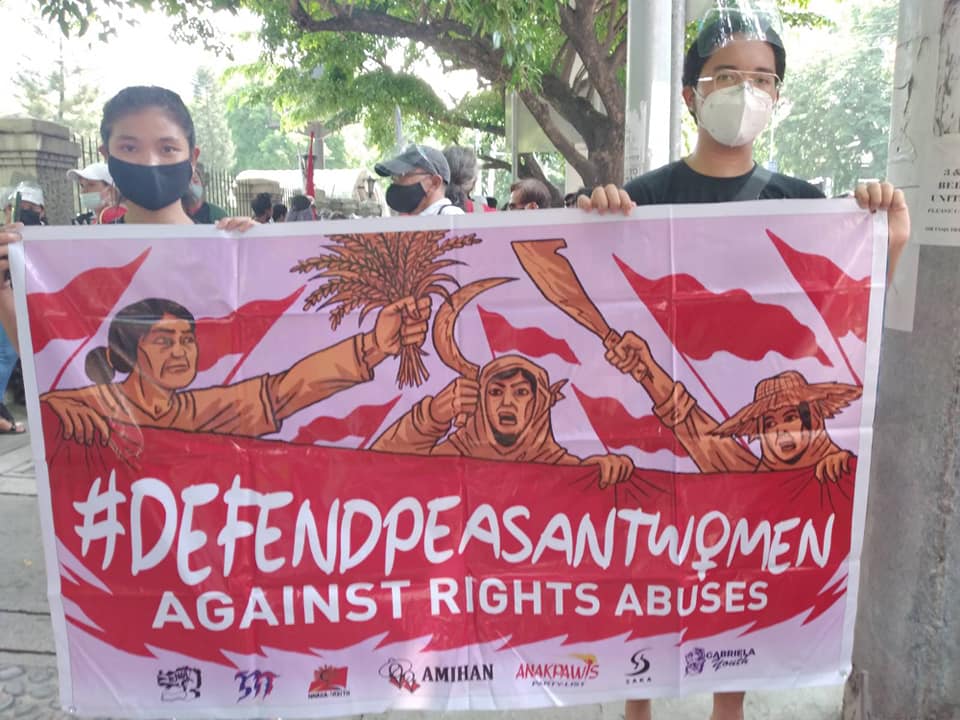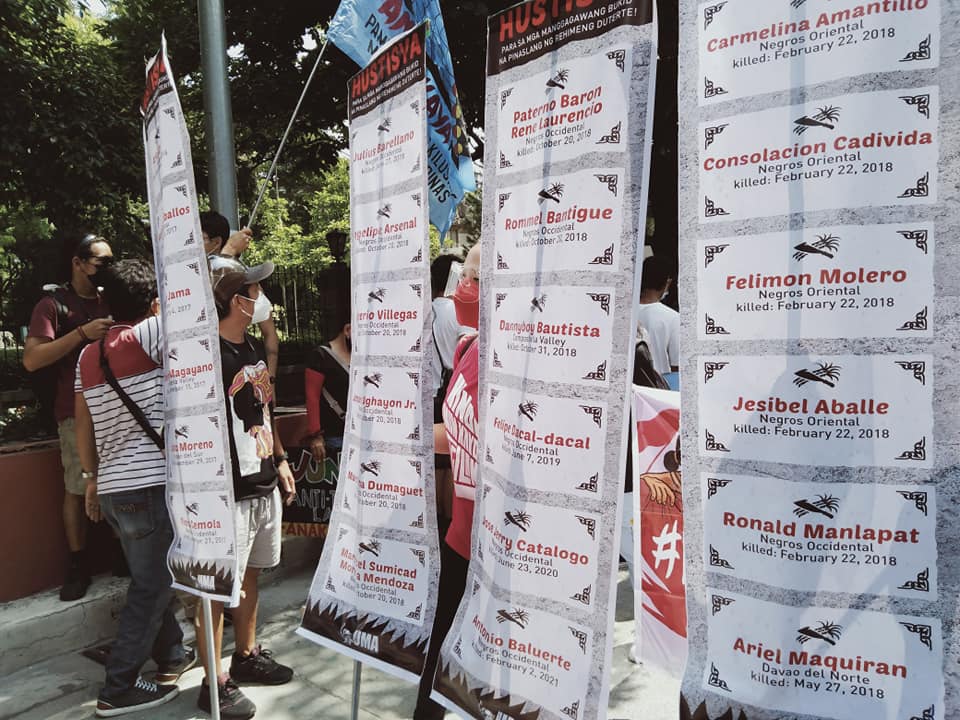 Please follow and like us: