by Sama-samang artista para sa Kilusang Agraryo (SAKA)
In a time when Duterte's regime seeks to rinse the blood off its hands in an attempt to secure its legacy in his last year in office, forcing us to forget the names and faces of peasants his regime has abandoned and taken advantage of, #DefendPeasantWomen commits to reminding the state of its real violent legacy and to seek justice for the rural women they have long abused.
Sama-samang artista para sa Kilusang Agraryo (SAKA), in solidarity with Amihan National Federation of Peasant Women campaign to Defend Peasant Women against rights abuses, presents a series of portraits of rural women that our misogynist and macho-fascist state has red-tagged, illegally arrested, and killed by state terror. As of May 2021, there have been a total number of 80 peasant women political prisoners, 63 of which under Duterte's watch alone. The peasant death toll under Duterte's command climbs to a staggering 326, 42 of these are rural women (farmers, fisherfolk, agricultural workers, and indigenous peoples). Many of them are mothers, community leaders, and senior citizens. It is through the courage of the peasant sector, particularly the women at the forefront of the fight for genuine land reform and rural development, that we at SAKA, along with our many allies, gather the strength to imagine and work toward national democracy.
Made by women—artists of SAKA, members of Artista ng Rebolusyong Pangkultura (ARPAK), and other women allies in the cultural sector—these portraits borne out of solidarity show that it is through the common cause of serving the heroic peasantry who secure our nation's sustenance that countless other women are inspired to fight for their own female emancipation.
HANDS OFF PEASANT WOMEN! STOP RED-TAGGING!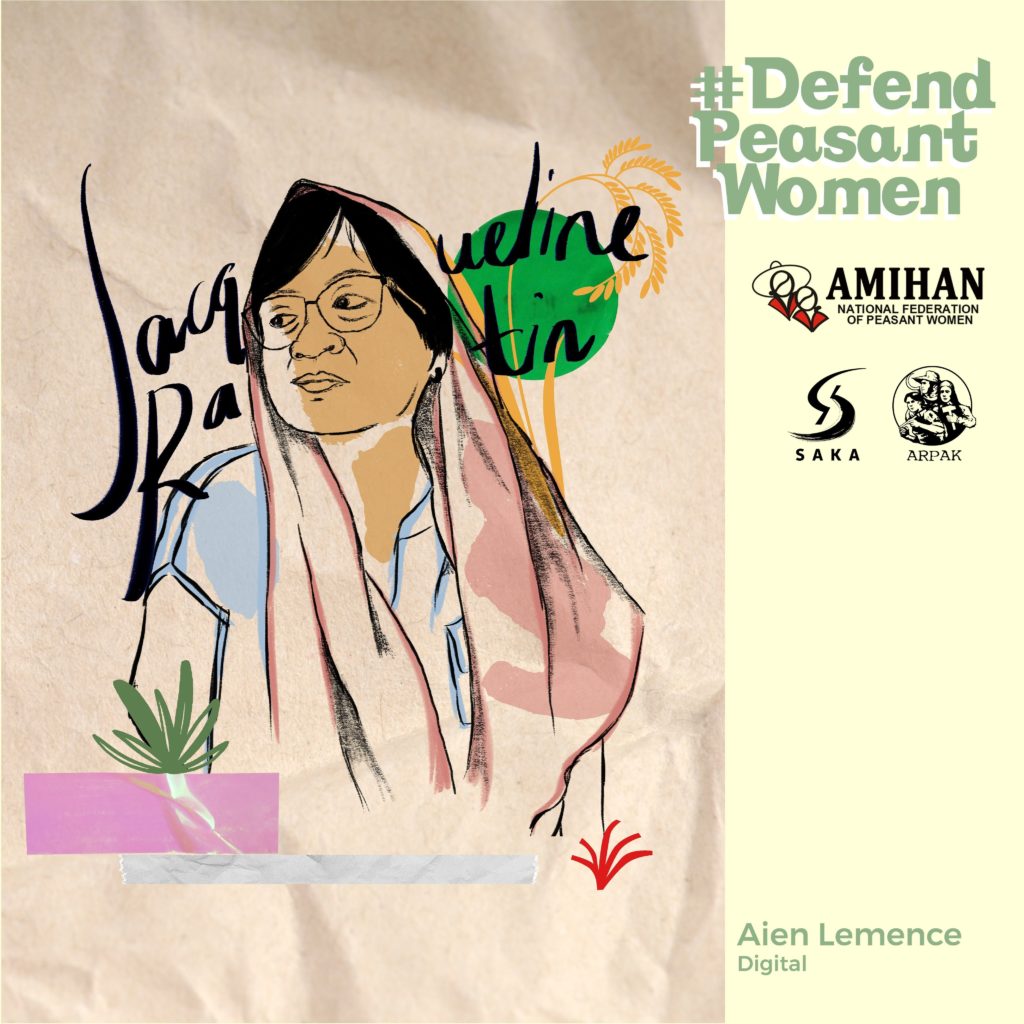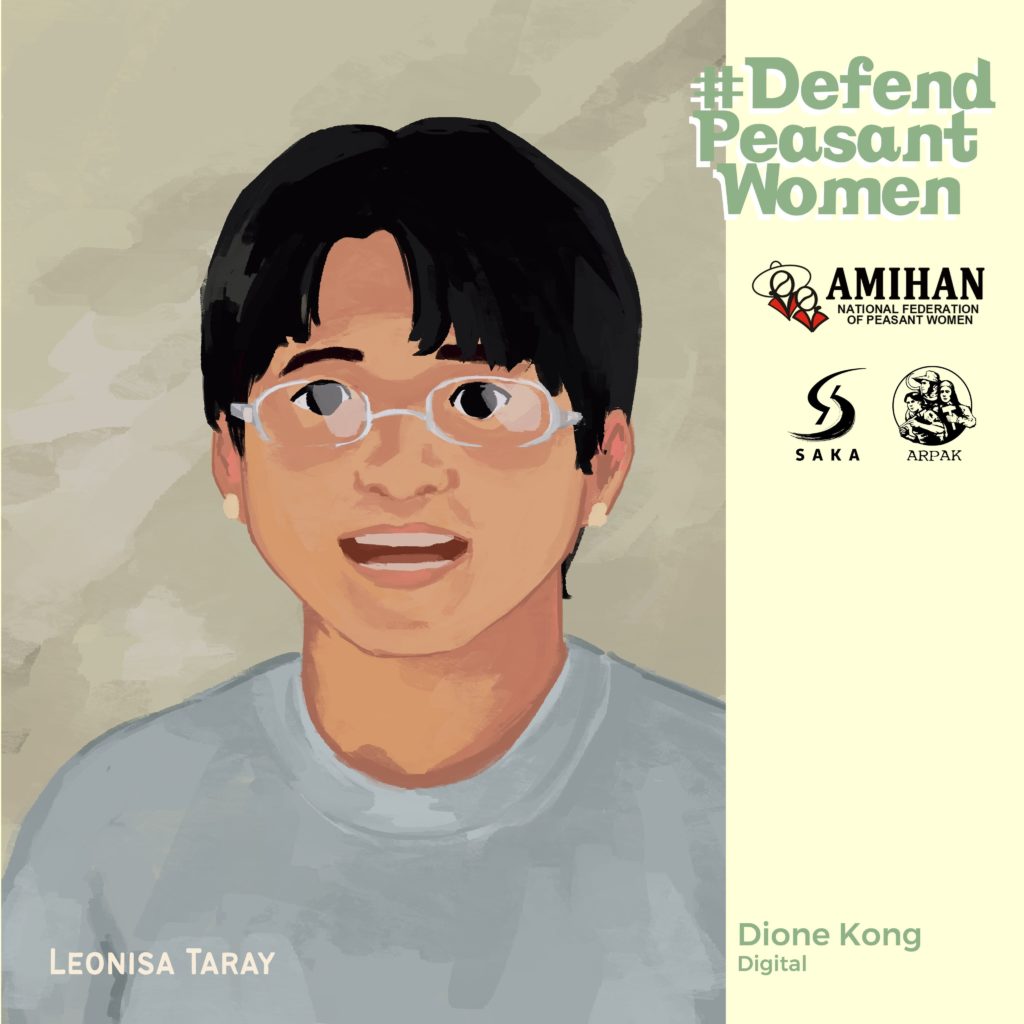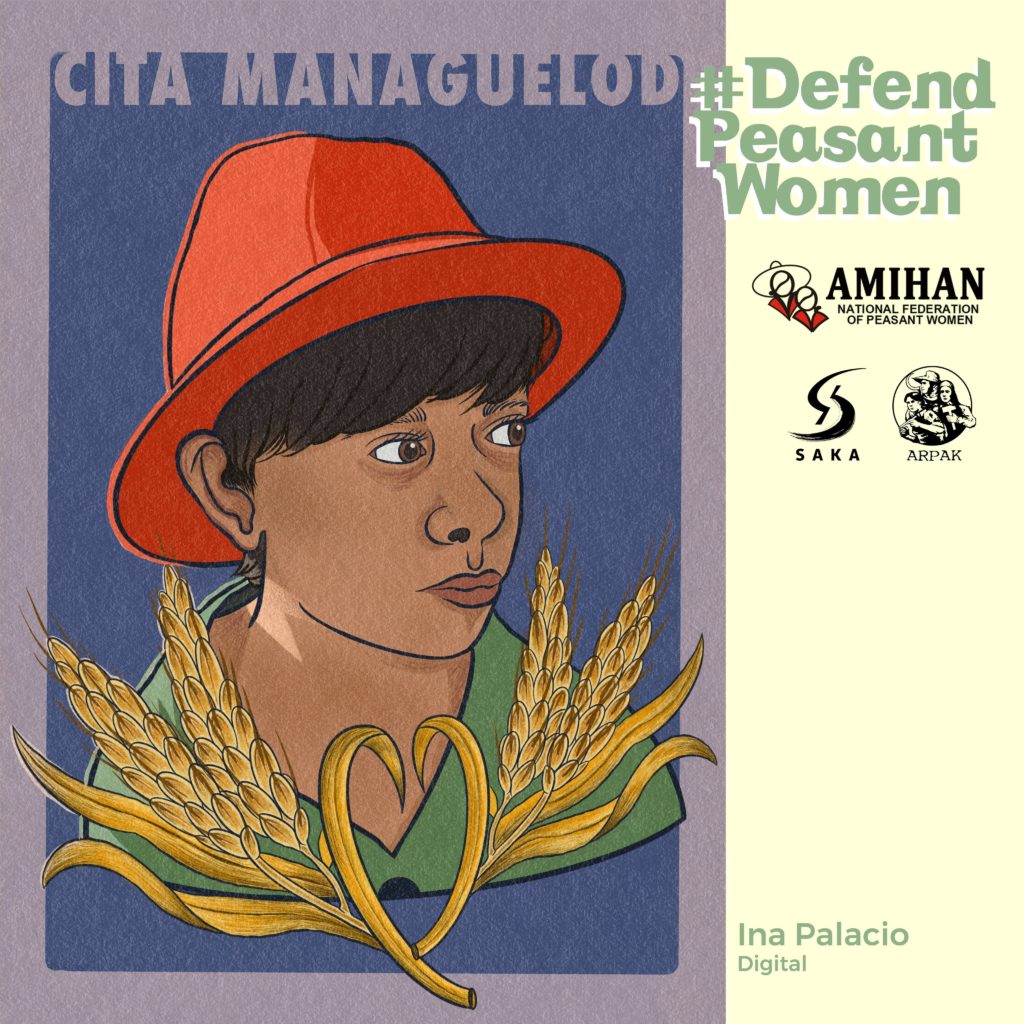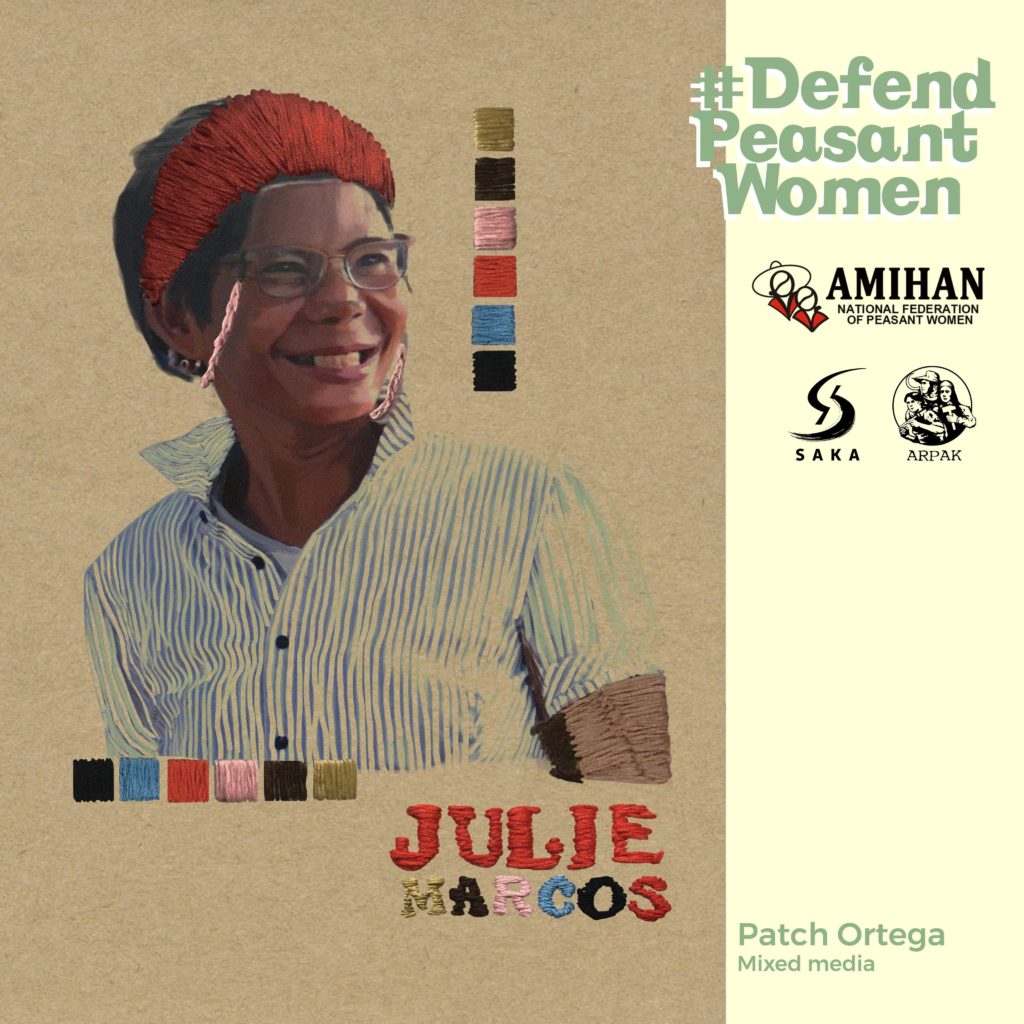 FREE ALL PEASANT WOMEN POLITICAL PRISONERS!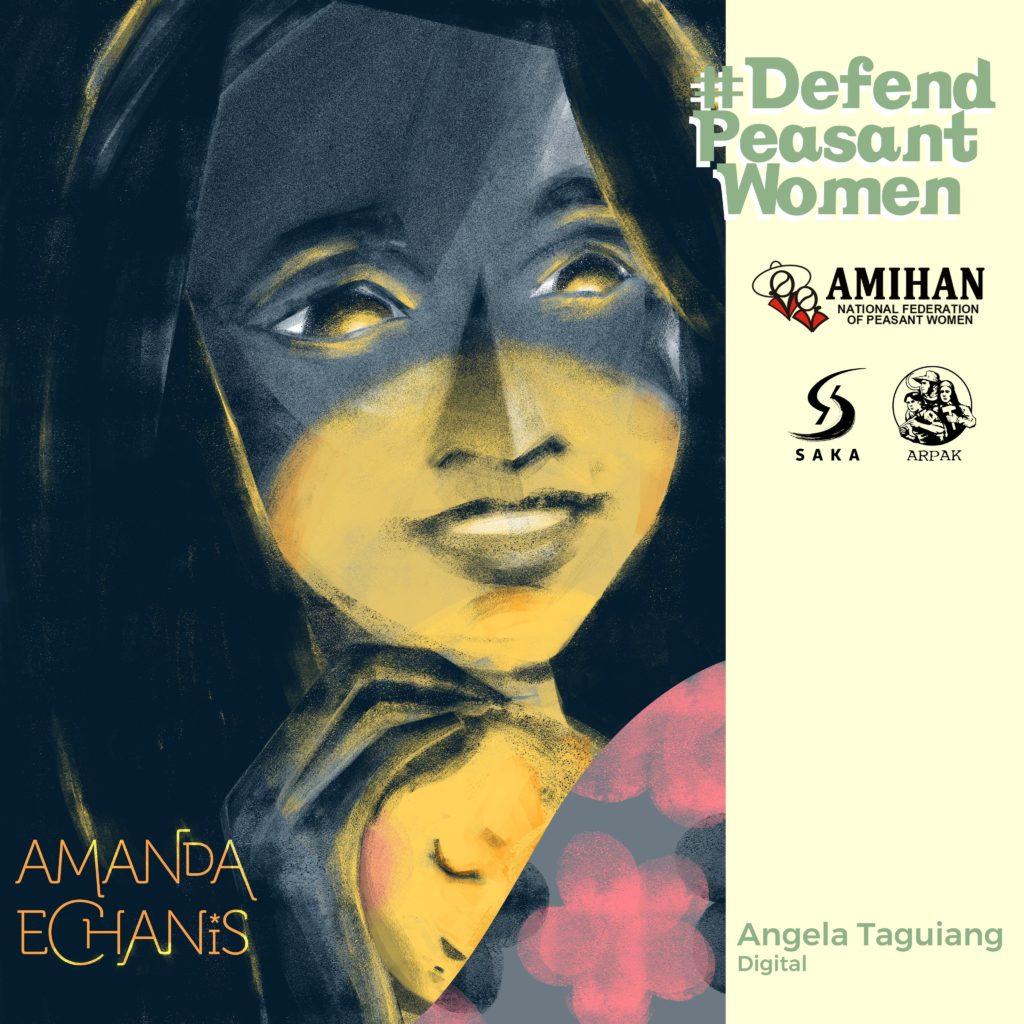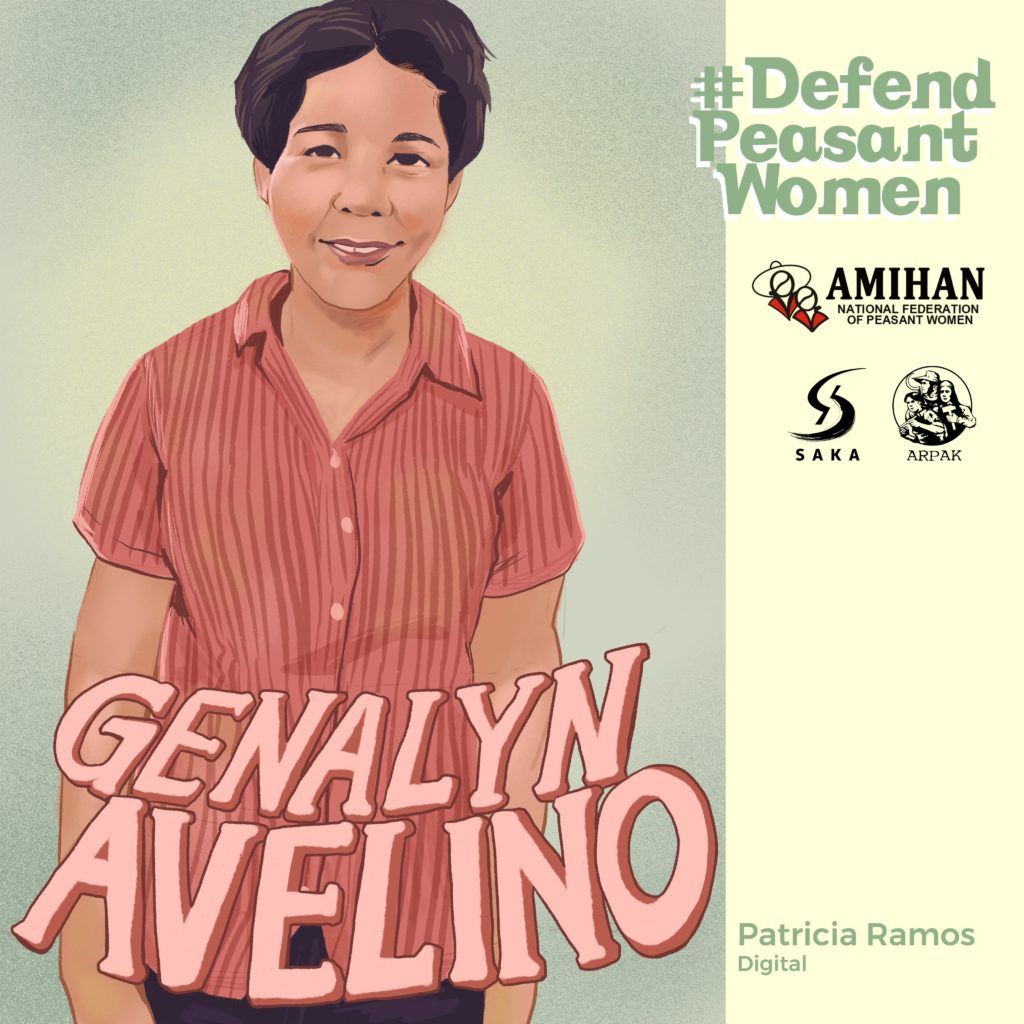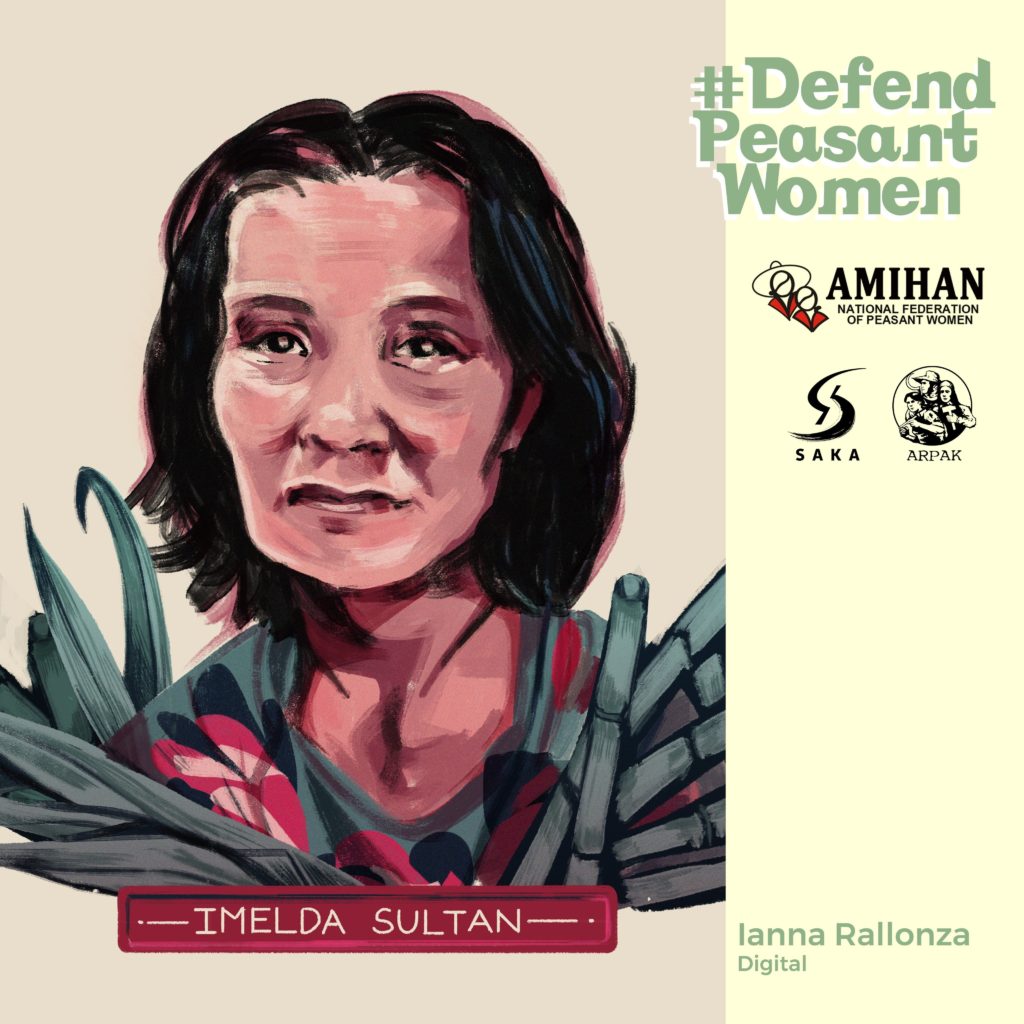 Illegal Arrest and detention, filing of trumped-up charges to peasant woman Imelda Sultan of National Federation of Sugar Workers (NFSW) in Negros Occidental
To know more about the campaign, visit link:
#DefendPeasantWomen against rights abuses
DefendPeasantWomen!
FreeAllPeasantWomenPoliticalPrisoners!
StopKillingFarmers!
LandToTheTillers!
Please follow and like us: