In the Philippines, Filipino farmers and peasant women remain landless. Worse, monopoly control on vast tracks of lands by big hacienderos and compradors is intensifying. We are in a modern era, but the relations of agricultural productions remain feudal and ancient. They continue to be victims of systematic displacement brought about by land grabbing, land use conversion and other government-sponsored programs and projects, consequently throwing them into exacerbated state of hunger and poverty.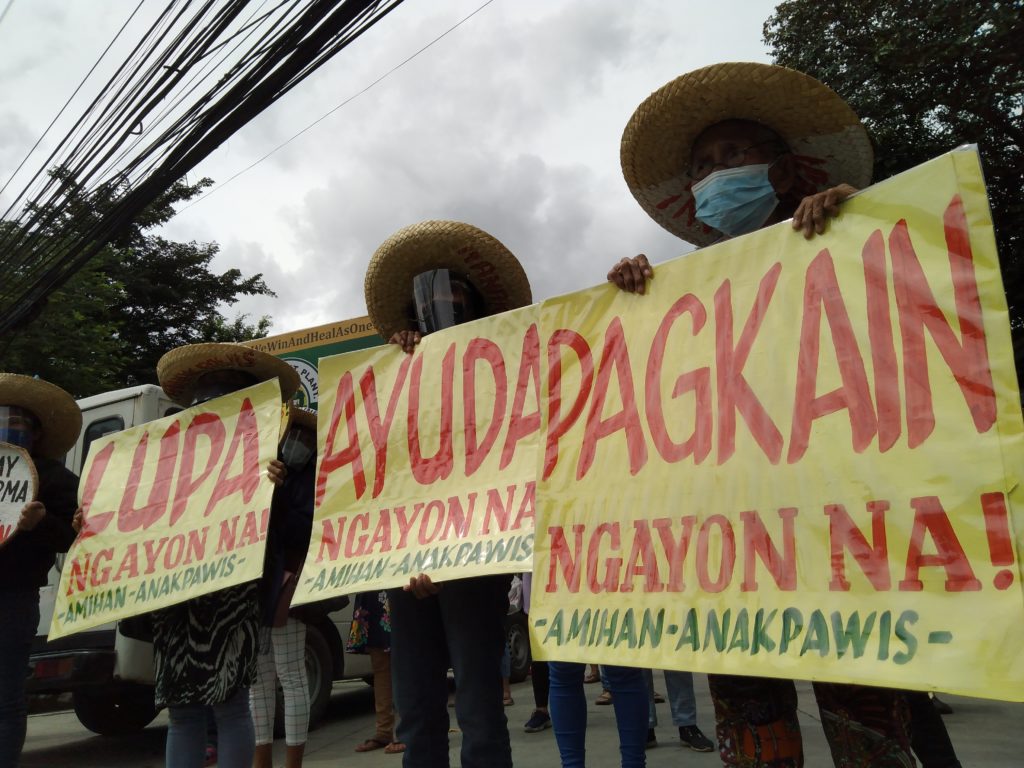 Farmers, peasant women and agricultural workers are increasingly mobilizing to demand free distribution of land at Hacienda Luisita in Tarlac, Lupang Ramos in Cavite, sugarlandias in Negros and Batangas, ricelands in Nueva Ecija and Central Luzon, coconut lands in Southern Tagalog, Bicol and Eastern Visayas and vast plantations in Mindanao. They are presently holding their "bungkalan" (cultivation) campaigns to alleviate them from acute hunger and poverty.
It is apparent that the Duterte administration is neo-liberal and its agricultural and economic program, unchanged from past regimes,
liberalized and export-oriented, thus, its promotion of plantation expansion via various forms of agri-business ventures arrangement (AVA), as well as, destructive mining, at the cost of displacing tens of thousands of Filipino farmers from their lands.
The Philippine government could not even
secure the people's food requirement, as exposed by the depleted rice stocks of the state agency National Food Authority (NFA) early this year, dramatically orchestrated to justify the approval of more imported rice.
Ths liberalization of agriculture has only profit-raking of big landlords, compradors and foreign monopoly at its aim, which is
essentially, modern slavery. Millions of Filipino farmers are engrossed in toiling the lands, and their harvests extracted from them, and worse, leaving them indebted and dispossessed of their
lands.
As farmers across the country grasp their exploited and oppressed condition, they are sparked to self-organize, asserting rights to land and livelihood and contributing to the expansion and consolidation of the peasant movement in the country. As the state, firm in preserving landlessness as economic base, poor peasants fall usual victims to fascist attacks and human rights abuses, Amihan said.
At least 290 victims of extra-judicial killings in the country are farmers, among them are 36 women. This is under the implementation of Duterte's counter insurgency program "Oplan
Kapayapaan," Memorandum Order No. 32, de facto martial law and the recent enacted Terror Law and others.
It is becoming standard under the Duterte government, the aerial bombings of farmer communities that generates mass trauma, affects psychological and physical health, as part of military operations which are inclusive of rights abuses such threats, rape, sexual harassment and military occupations of schools, barangay halls and communities.
We blame all this anti-peasant rule to Duterte's puppetry to US imperialism, that dominates the political and economic affairs in the country. Well embedded in his government are bureaucrats and former military officials are champions of neo-liberalism and fascism, thus,
it requires strong political will to uphold the people's interests for genuine agrarian and national democratic reforms in the country.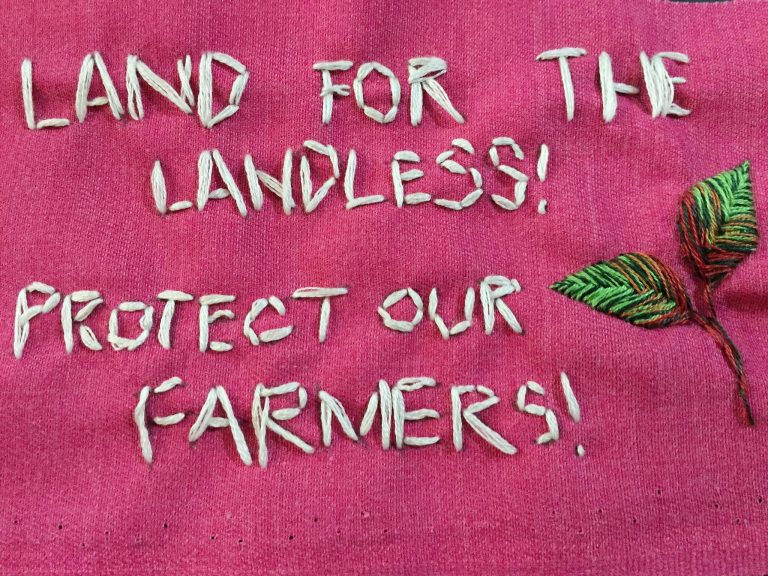 Finally, we echo the call on every poor peasant in the country to unite and intensify struggle for land and life as it is the only path to emancipation and genuine democracy. ###
Please follow and like us: