After a month of the Luzon-wide lockdown, the Amihan National Federation of Peasant Women reiterated its call for the Duterte government to aid peasant families in various provinces, as well as across the country. Amihan bared that peasant women from communities in the provinces of Cagayan, Isabela, Bataan, Nueva Ecija, Rizal, Cavite, Sorsogon, Catanduanes and other areas are desperately appealing for financial assistance and food relief. They joined the call of various peasant groups for the production subsidy of P10,000 to peasants, fisherfolks, agricultural workers and other rural-based sectors, in order for food production to continue in the major island and whole country.
"This is basic or very elementary, that Duterte's lockdown shattered the production and circulation of the agriculture sector, thus, transforming the peasant sector as beggars for relief. The demand for P10,000 is legitimate and vital to uphold the food security, self-sufficiency and self-reliance of the population, especially Metro Manila, which is totally an urban center. All sectors, including the middle class, should support this call, otherwise, we will be begging food from abroad, all courtesy of the regime's flawed and incompetent response to the pandemic," Zenaida Soriano, Amihan National Chairperson said in a press statement.
Based on Amihan's reasearch in Cagayan, Rizal and Cavite provinces, the daily cost of living of peasant and fisherfolk families during this lockdown, which includes 2 kilos of rice, fish, vegetables, condiments, coffee, sugar and other needs, ranges from P478 to P700. Their monthly cost of living reaches to around P15 to P21,000. As impact of the lockdown, they fell to worsened vulnerability and bankruptcy that even their purchasing power for food consumption fell to almost zero. This is on top of food availability in their areas are also declining, as brought about by the blockade at numerous checkpoints.
"This is a model of worst governance. A government should always put into primary consideration, the food sector. Man-made hunger is an unacceptable by-product of any government policy, such as response to the pandemic," Soriano slammed.
Amihan reiterated its call for the government to massively administer the circulation of food supplies in Luzon, by directly buying from the producing peasants, as alleviation of the lockdown's impact, and deliver the goods to rural and urban poor communities who are barred to their sources of livelihood and only rely on food relief. The government should be pressed to avoid wastage such as the incidents in the Cordillera region of unsold vegetables being thrown, due to absence of buyers, obviously because of the lockdown.
At present, the farmgate prices of palay ranges from P14 to 19 per kilo – P14 in Bikol, P16-18 in Cagayan province and P19 per kilo in Nueva Ecija, Isabela and Bataan provinces. Amihan renewed their call for the National Food Authority's (NFA) massive procurement of local palay from rice farmers at at least P20 per kilo farm gate price. The agency only procured around 750,000 metric tons of the 18.8 million metric tons of palay produced last year.
Ultimately, as the Duterte government continues its incompetence of addressing the peasant women's call for urgent aid, Amihan with Rural Women Advocates, Gantala Press, Me & My Veg Mouth, Sunday Smoothies and other organizations continue to carry out their fund-raising for relief, or needs for food, toiletries, multi-vitamins and other needs, of peasant families in the countryside. At present, the groups have supported more than 500 peasant families in Cavite, Bataan, Rizal, Sorsogon and Cagayan provinces.
"We urge various sectors to continue supporting our relief efforts. The true spirit of Bayanihan is with the broad people, not on the government who is now with the possession of the P275 billion emergency fund, but still, we are witnessing more and more people who are needing aid, without any hint that the pandemic is being resolved in the country," Soriano ended. ###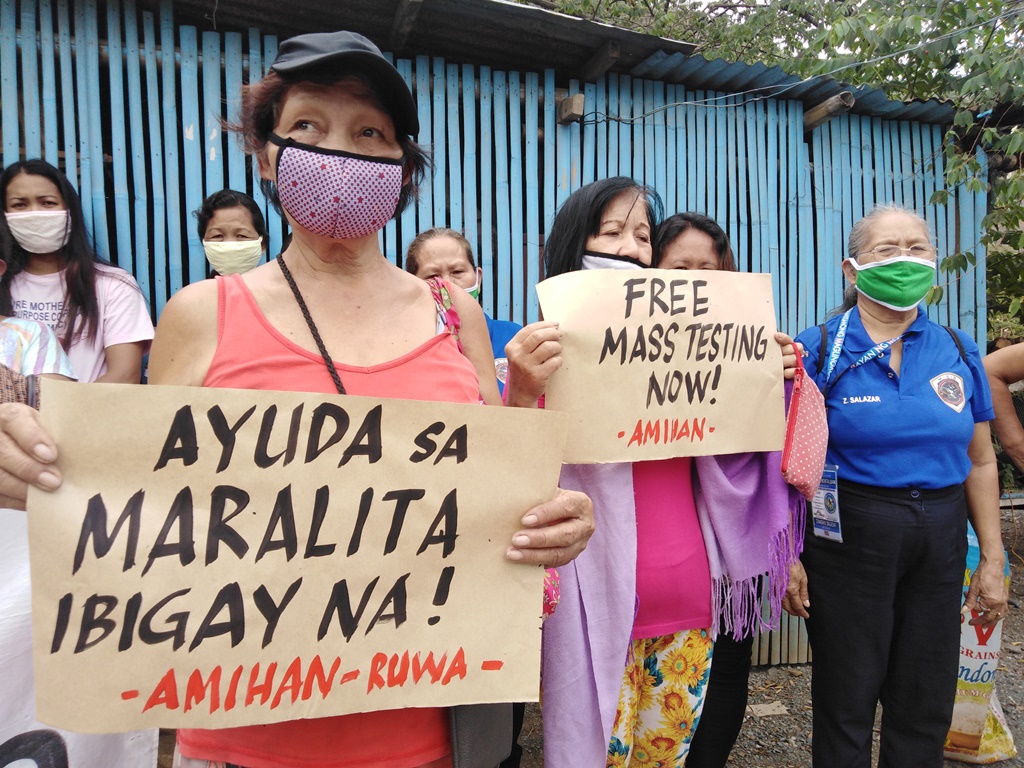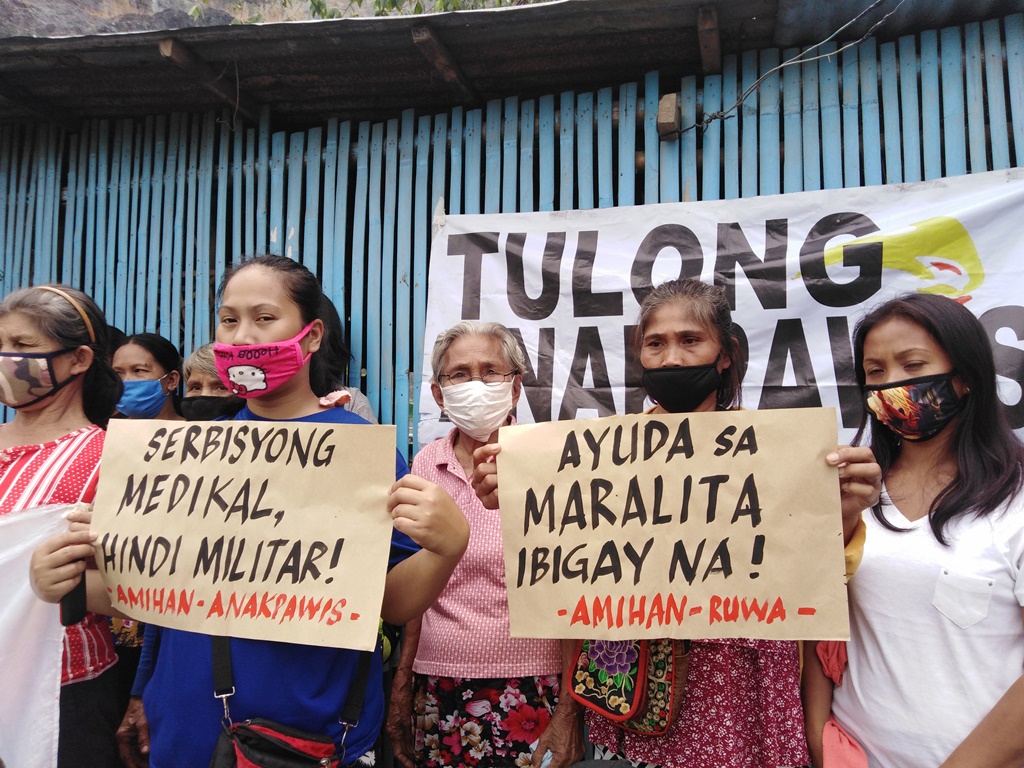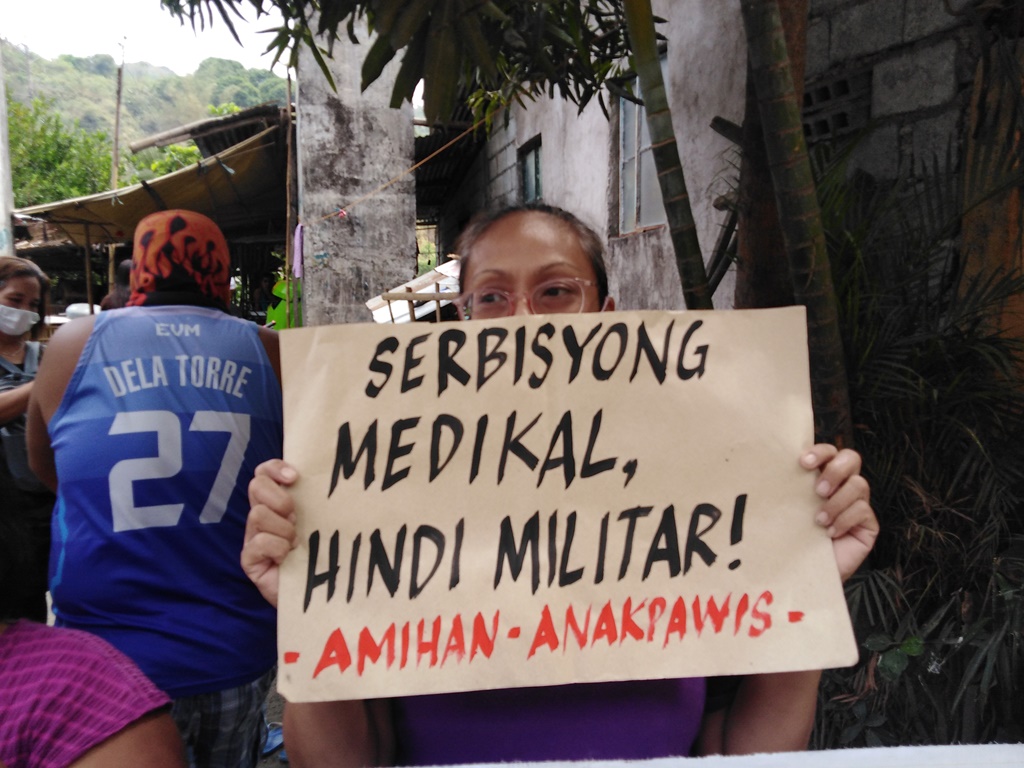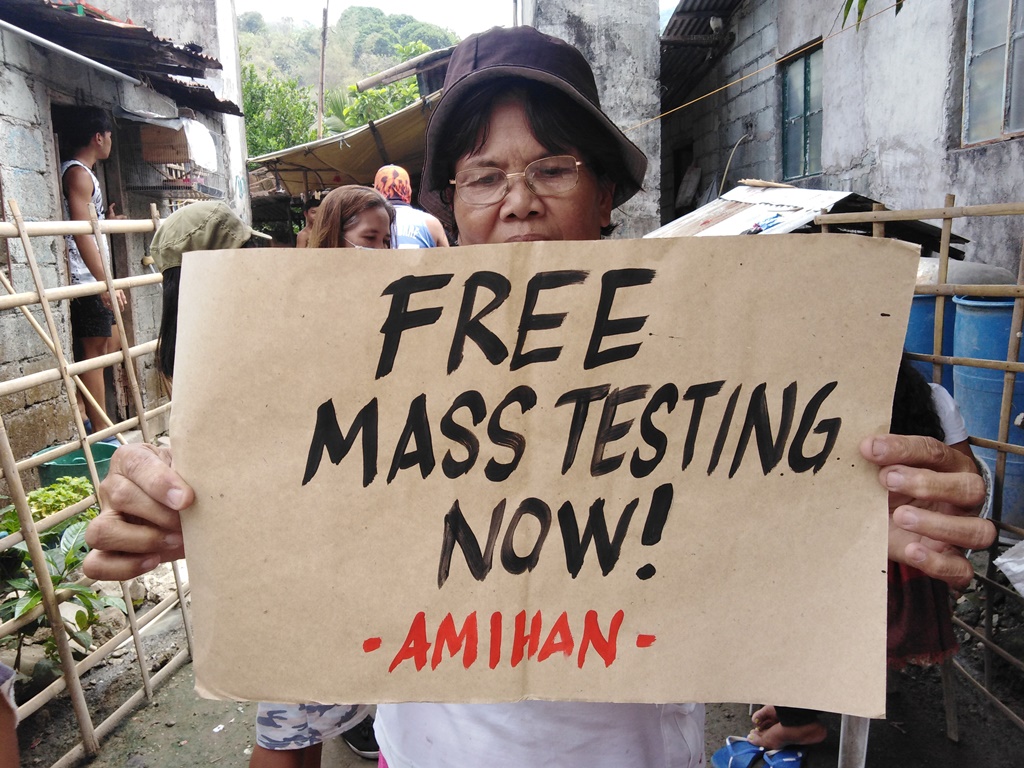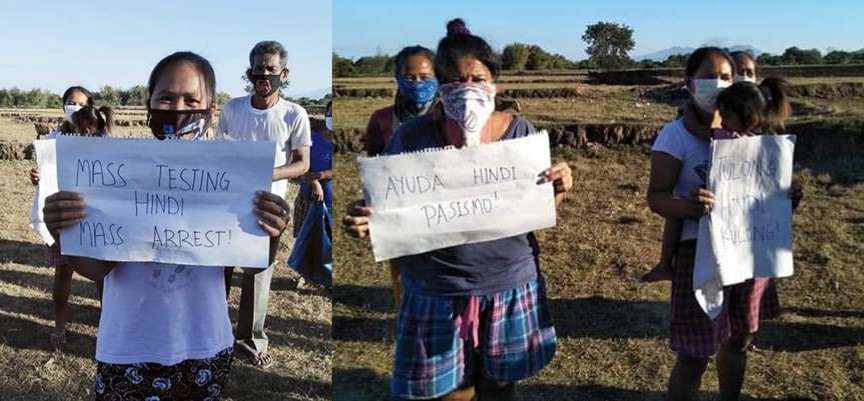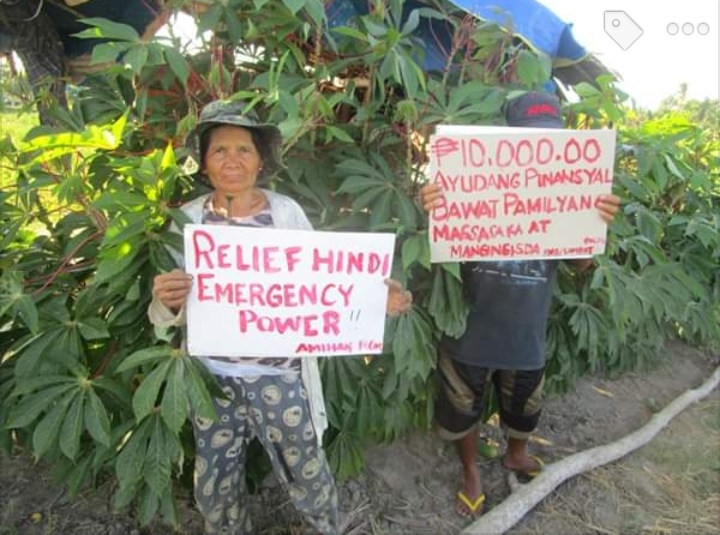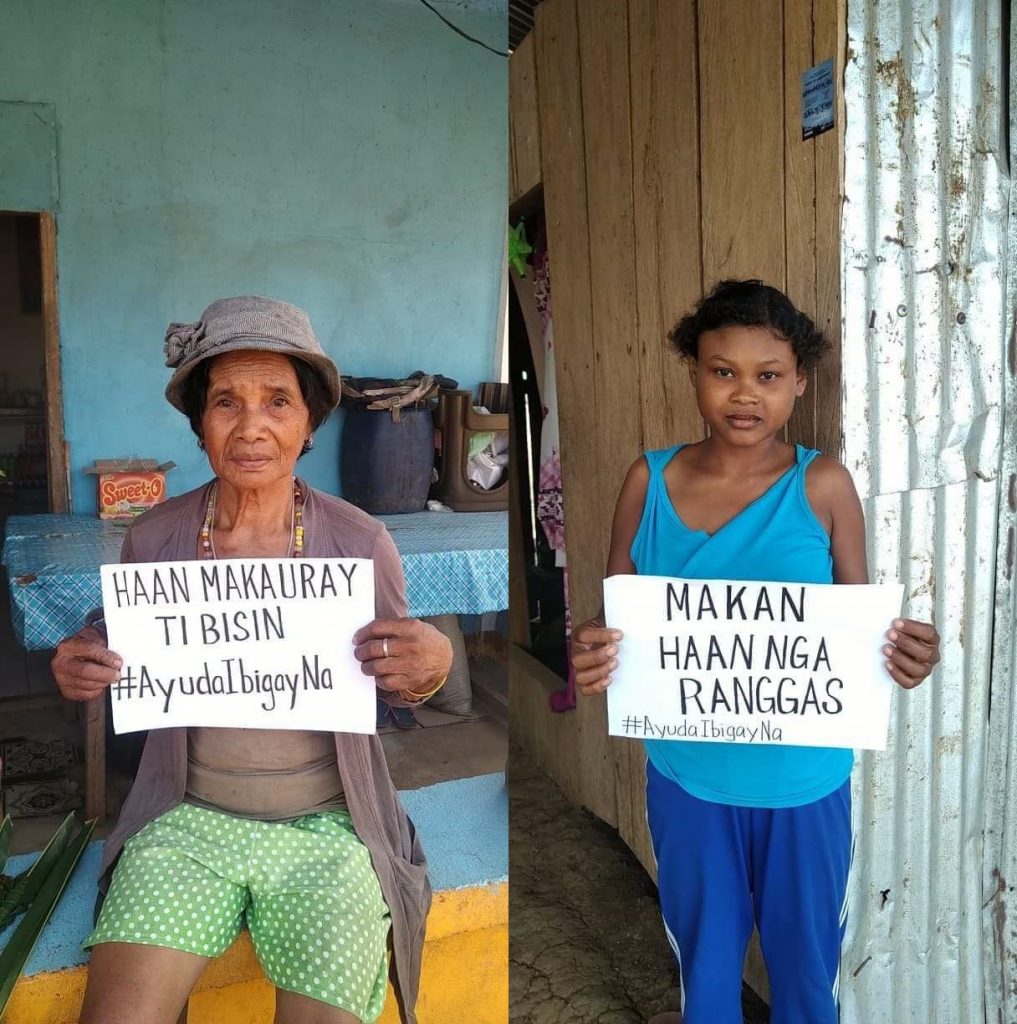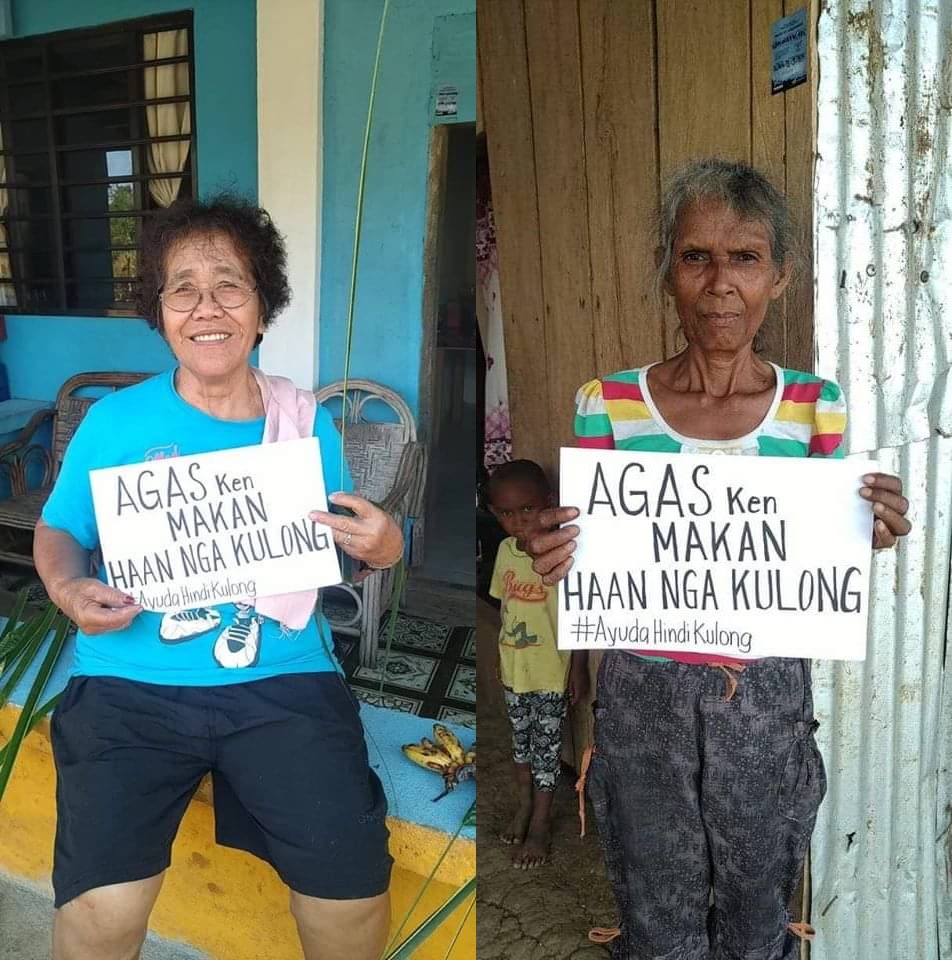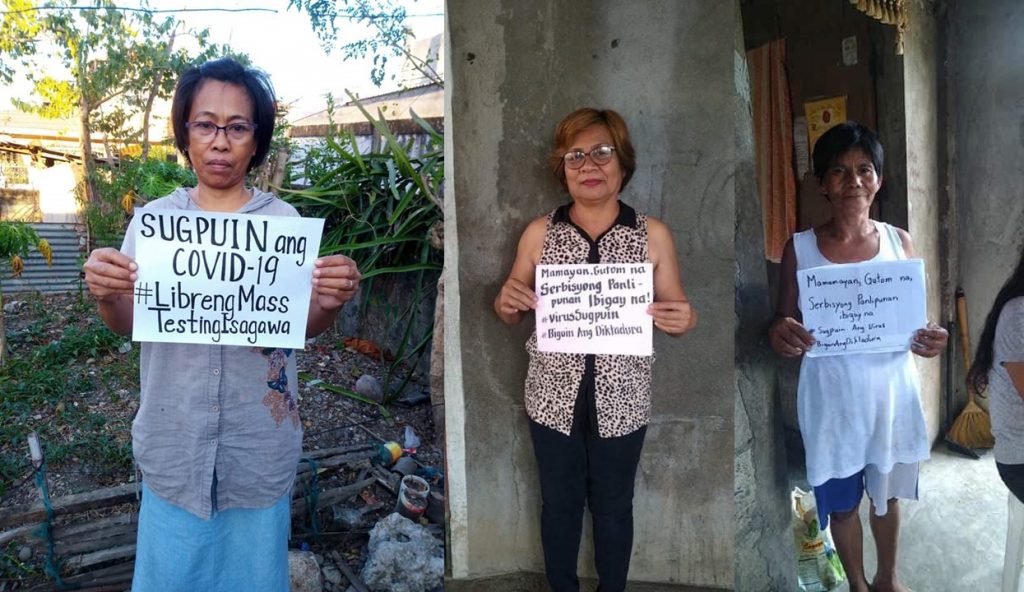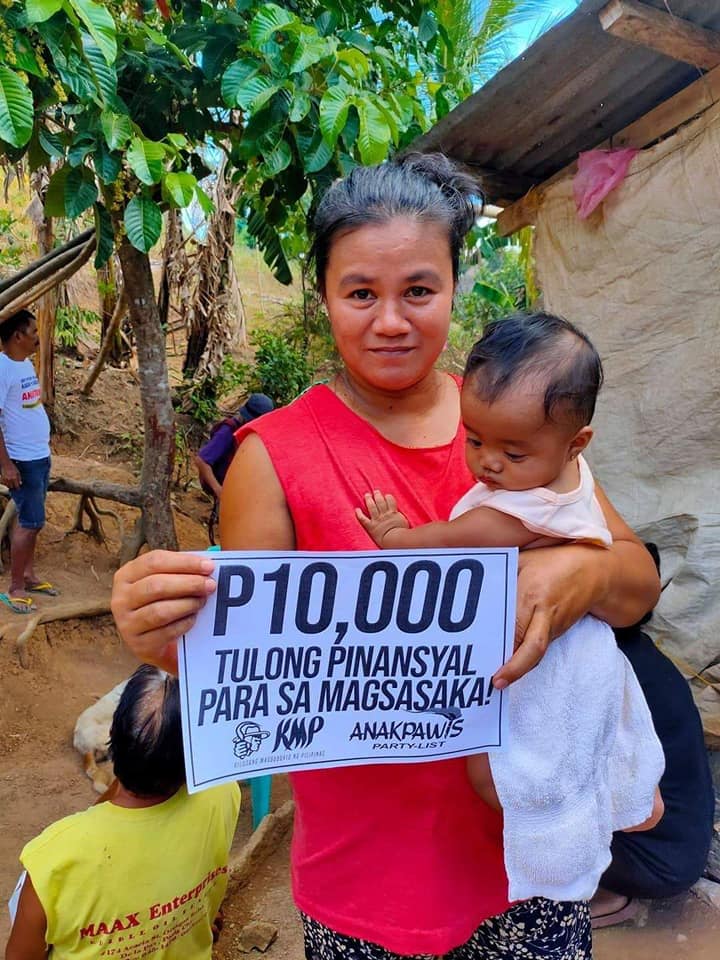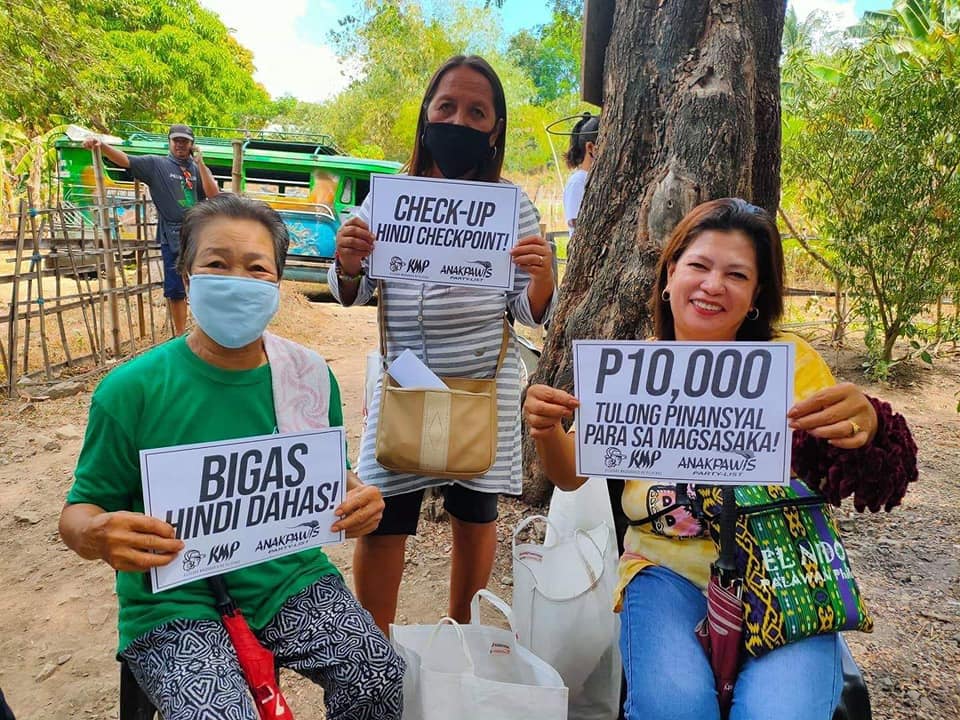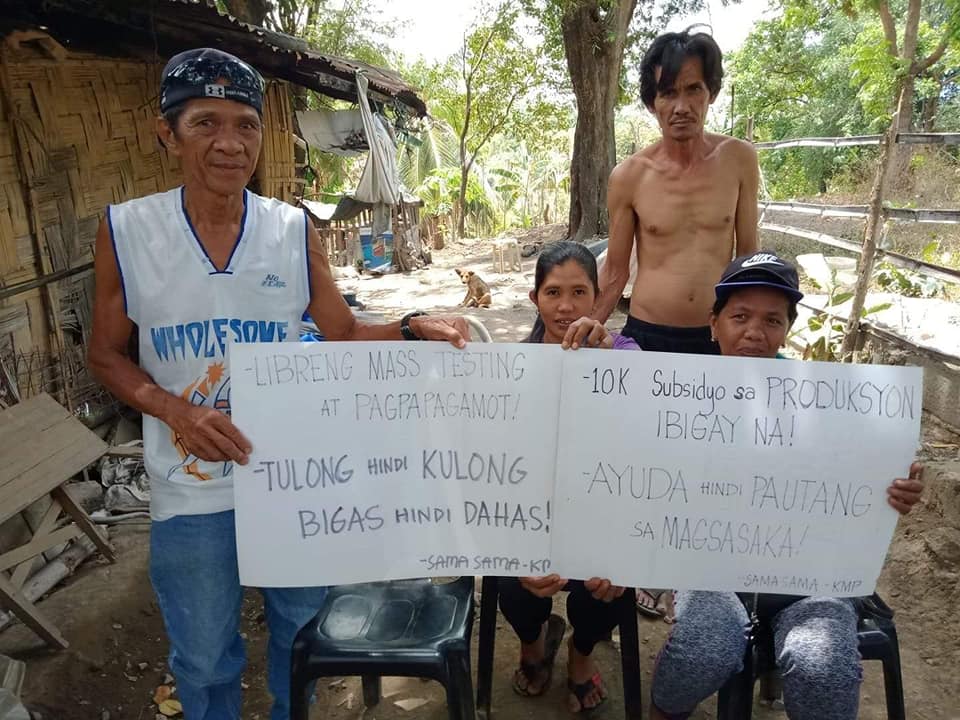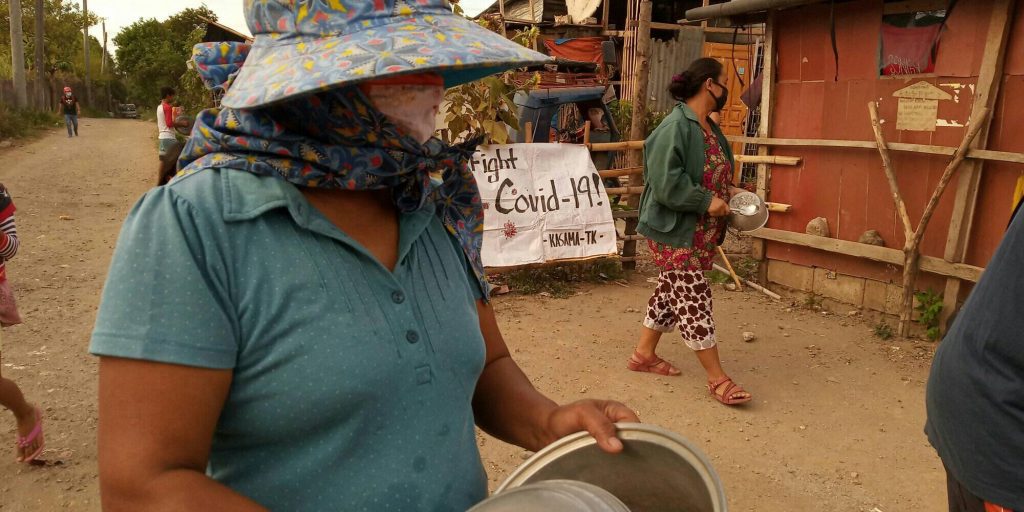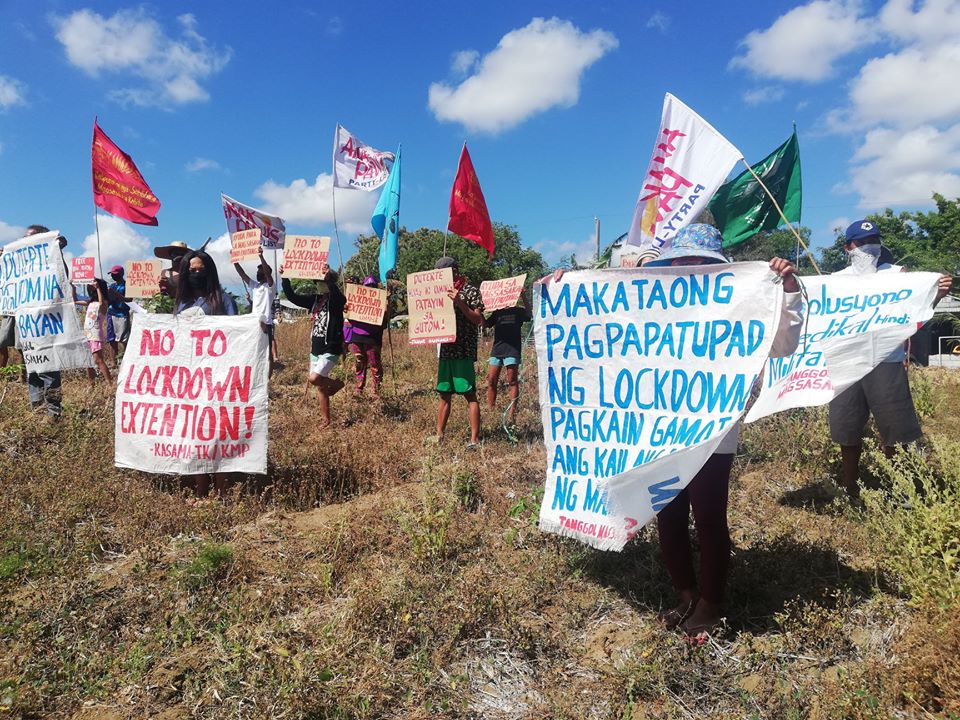 Please follow and like us: