Quezon City –Days after the Amihan or National Federation of Peasant Women and Bantay Bigas held its workshop on the impact of Republic Act 11203 or Rice Liberalization Law in a rural barangay in Samal town, in Bataan province last March 3, the groups said that farmers and peasant women testified that their household incomes declined due to depressed farmgate prices of palay. The workshop was attended by rice farmers, peasant women and agricultural workers belonging to the Alyansa ng Magbubukid sa Gitnang Luson (AMGL), from towns of Dinalupihan, Orion, Samal, Abucay, Hermosa of the said province.
"The experience of Bataan farmers outright debunks the denial of agri chief William Dar that the law caused rice farmers in the country to lose P68 billion. He is attempting to complicate the basic cause-and-effect impact of the law on the barrio level. We have been denouncing the law, prior to its enactment as the mere buzz of entry of imported rice triggers depressed farm gate prices of palay, what more the flooding of around 3 million metric tons imported rice," Cathy Estavillo, Amihan Secretary-General and Bantay Bigas spokesperson said in a press statement.
She added that the law's impact on Bataan farmers is akin to farmers of other provinces. The participating farmers in the workshop joined the call to repeal the law.
Rice farmers from Abucay, Samal and Orion decried the depressed fam gate prices of palay from its 2018 farm gate price level of P23 to P25 per kilo down to P15 to P17 per kilo last year. They suffered P6 to P10 per kilo decline in farm gate prices. The teary-eyed farmers bared that they endured P108 to P146 household income for 4 months, which were lower in 2018. The farmer from Samal shared that they suffered around P24,000 losses, while the peasant woman from Abucay suffered P45,000 losses and have an outstanding debt of P15,000, which was part of the P40,000 cost of production.
Moreover, a farmer from Orion, Bataan said that in 2018 the farm gate price of palay during dry season was P20 but in 2019, he was forced to sell it for P10 per kilo.
The groups said that the farmers in Bataan heard of the Rice Competitivenesss Enhancement Fund (RCEF) and SUREAid from the Department of Agriculture, but no one from any agency properly informed them of how to access these provisions. Some farmers reported that local governments provided 40 kilo of seeds to some farmers, but was still inadequate for a one-hectare rice farm. Also, the farmers and peasant women were forced to buy commercial rice in the market as they have already sold their produce to private traders. They were regular buyers of cheaper rice from the National Food Authority (NFA) which were at P27 and P32 per kilo. Some respondent farmers bared that they endure to buy commercial rice at P44 to P50 per kilo, which were more expensive from what they buy in 2018 at P32 to P35 per kilo.
"As what the rice farmers in the country endured last year, we are gravely concerned on the fate of the sector in the province, this coming harvest season in march and April. There are reports in Capiz and Iloilo, that farm gate prices were as low as P10 per kilo, as compared to last year's P12 to P14.50 per kilo. Last year in Nueva Ecija, the farm gate prices of palay were as low as P7 per kilo," Estavillo said.
She added that RA 11203 is a man-made calamity to rice farmers, peasant women and families, worse than the aftermath of seasonal typhoons.
Estavillo stated that junking or repealling of RA 11203 would be the best solution to end this man-made calamity to rice farmers and peasant women. Based on government data, value of production of a little more than 19 million metric tons of palay in 2018 reached to P385 billion, resulting to an average value of palay at P20.19 per kilo. In 2019, the little more than 18.8 million metric tons of palay was with a value of production of P305 billion, thus, average value of palay was down by about P4 at P16.22 per kilo. Last year's volume of production if it maintained the 2018 average value of palay per kilo, could have resulted a value of production of P380 billion, thus, the actual was a decline of P74.8 billion.
"This decline in value of production, were essentially the actual losses of rice farmers, akin to the experience of Bataan rice farmers. It is national knowledge that the primary factor last year was the implementation of the law and influx of more than 3 million metric tons of imported rice. Thus, the Duterte government should quit fabricating lame excuses and attempting of absolving its liberalization policy of its actual detrimental impact to more than 2 million rice farmers in the country," she slammed.
She urged the rice farming sector in the country to realize that the likely bankruptcy due to depressed farm gate prices they will endure this coming harvest season is brought about by the Duterte government itself, via its subservience to the dictate of the World Trade Organization – Agreement on Agriculture (WTO-AoA) to open up the national economy to unlimited entry of imported rice.
"The immediate solution to the rice crisis being faced by rice farmers, peasant women and families in the country is to repeal the law.  Its mere enactment is synonymous to worsening bankruptcy, indebtedness, poverty and hunger for the rice farmer families. We call for a national unity of peasants in the country to demand the repeal of RA 11203 Rice Liberalization Law," she urged. ###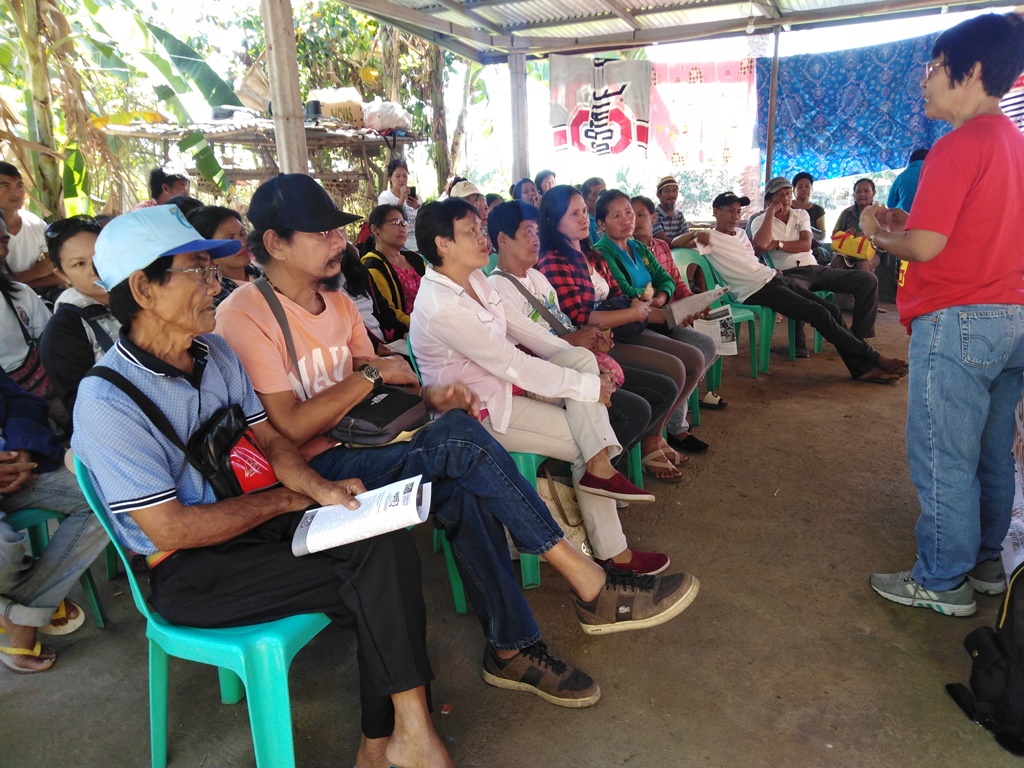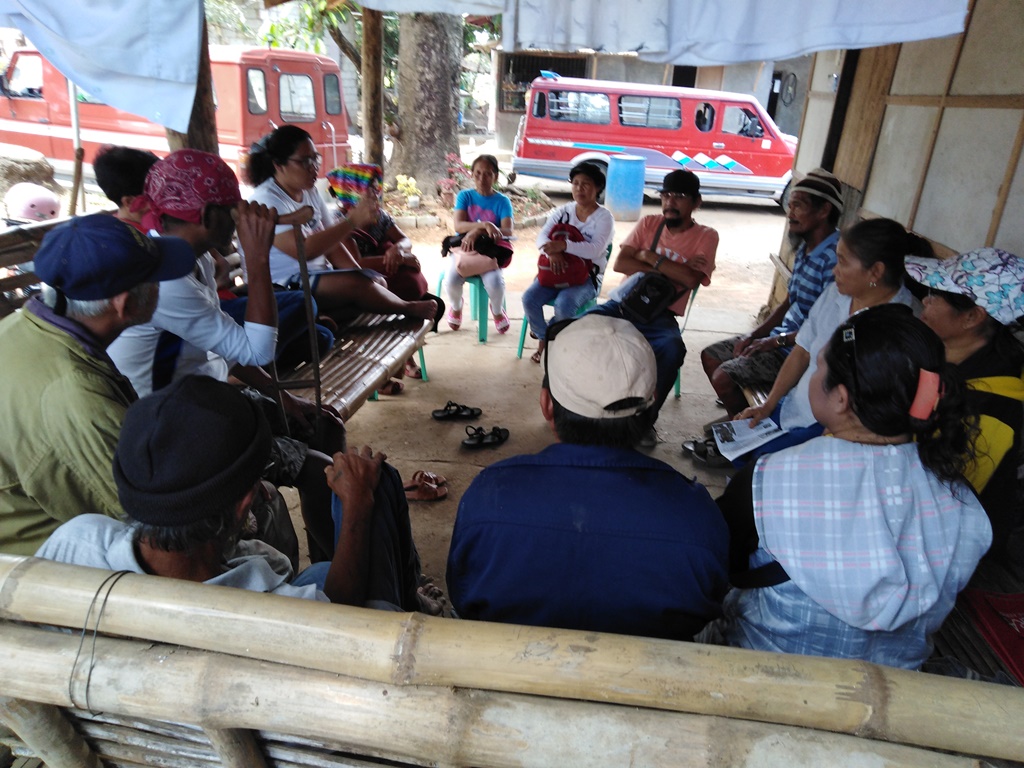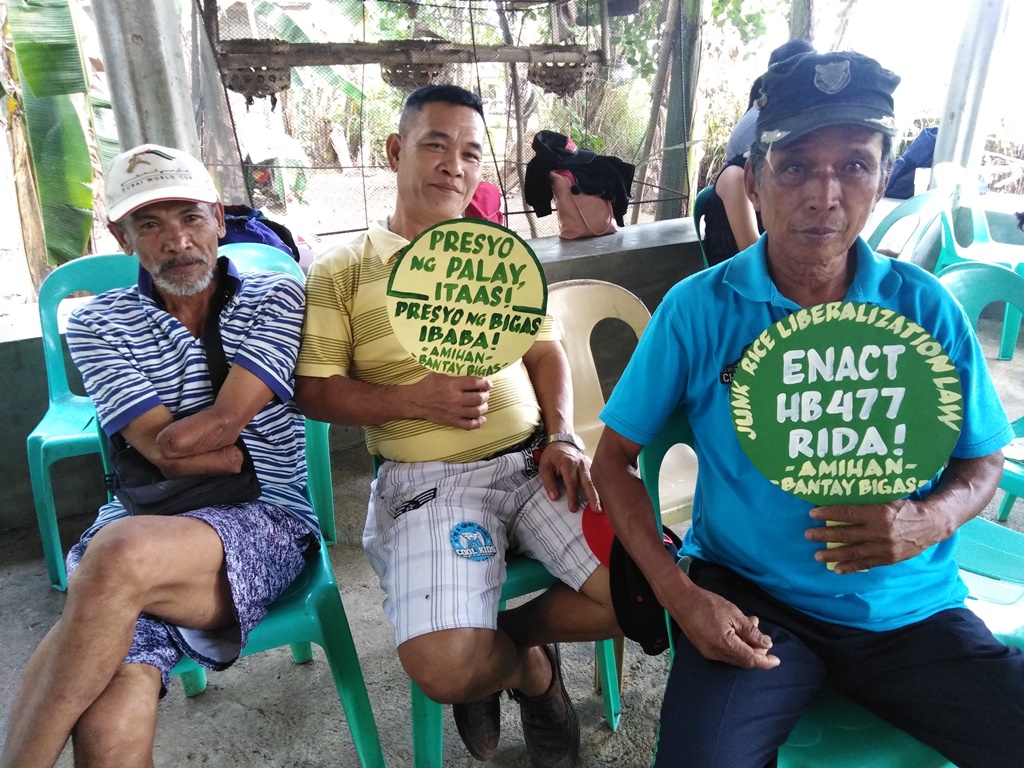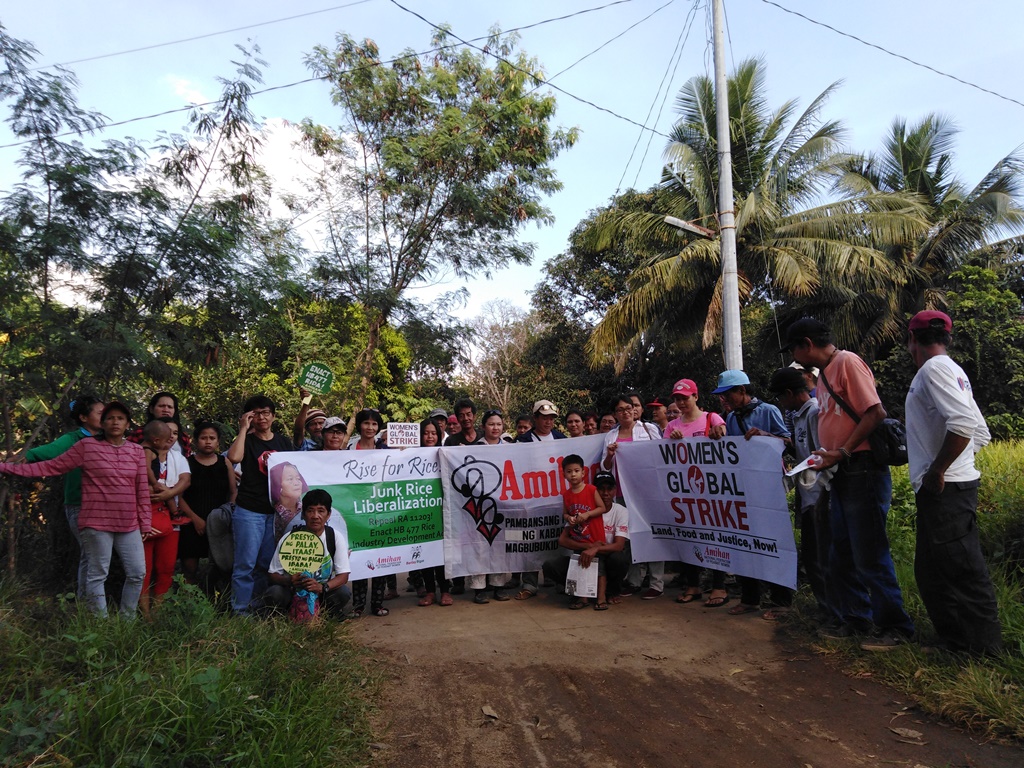 Please follow and like us: